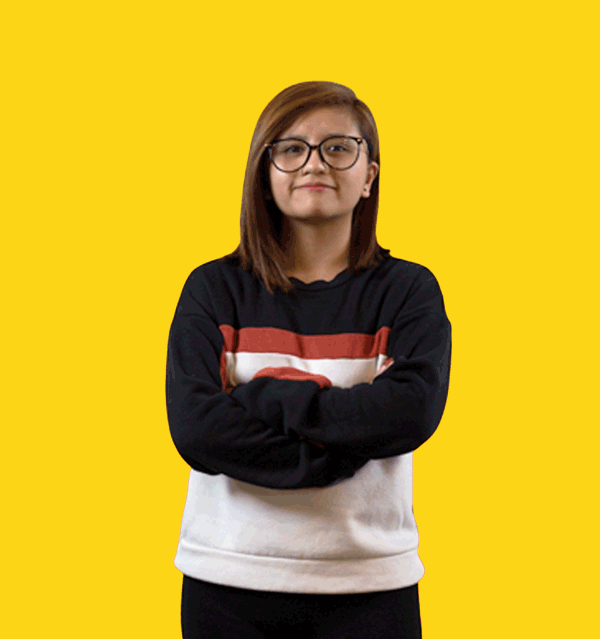 I'm
Janross Denise

, A tiny human trying to make a big difference with mindful design.

I'm a Filipino Graphic Designer living in Calgary, AB with my family and two small dogs. I may not look like it, but I'm in my mid-20's. Yes…Really. 🤣
Stories told through lines and colours intrigued me as a kid; making me fall in love naturally, with animation, comic books and movies. I was a quiet, always listening to stories and was too shy to tell my own; but at the same time, I would draw non-stop in my sketchbooks, even "inappropriate" places like our walls, my math books, test papers and myself.
Now, I have more self-restrain in vandalizing important papers and found a great outlet to express my thoughts via graphic design and the magic of computer technology! Although I find comfort knowing I have my 'ol pen and paper always within arms reach.
It was a confusing journey getting to where I am right now. I studied in a variety of fields, from Chemical Engineering to Mass Communications until finally, settling into New Media Production and Design at the Southern Alberta Institute of Technology.
With over 7+ years in being a professional graphic designer, I strive to learn new things because the thought of being stagnant scares me. I always try to look at the world with a child like enthusiasm and wonder; excited to always apply what I learn to personal projects and professional work.
In rare occasions that I am not at home (on my days off), you can find me in movie theaters, arcades, comic book stores and food hunting my wife. In the summer, I drive with my family and dogs back to Banff (where I used to live) and just enjoy the nature like everybody else. But aside from nature photos, I prefer capturing images of forgotten logos on brick walls and interesting graffities in the streets.
My goal as a designer is to provide a creative solutions to my clients with strategic and mindful design.
As a human being, I just want to help the world be a kinder place. To use creativity to help others.
A quote from an inspiration of mine, Jeong Kwan (Zen Buddhist Nun / Chef), once said,
"Creativity and ego cannot go together. If you free yourself from the comparing and jealous mind, your creativity opens up endlessly. Just as water springs from a fountain, creativity springs from every moment."
Design
Without

Ego.